98% faster access to collected data
Stop waiting, wondering and asking where your critical data is, let Agyle tell you. Agyle automates access to critical context, delivering visualizations and optimized reports instantly, whenever you need it, anytime.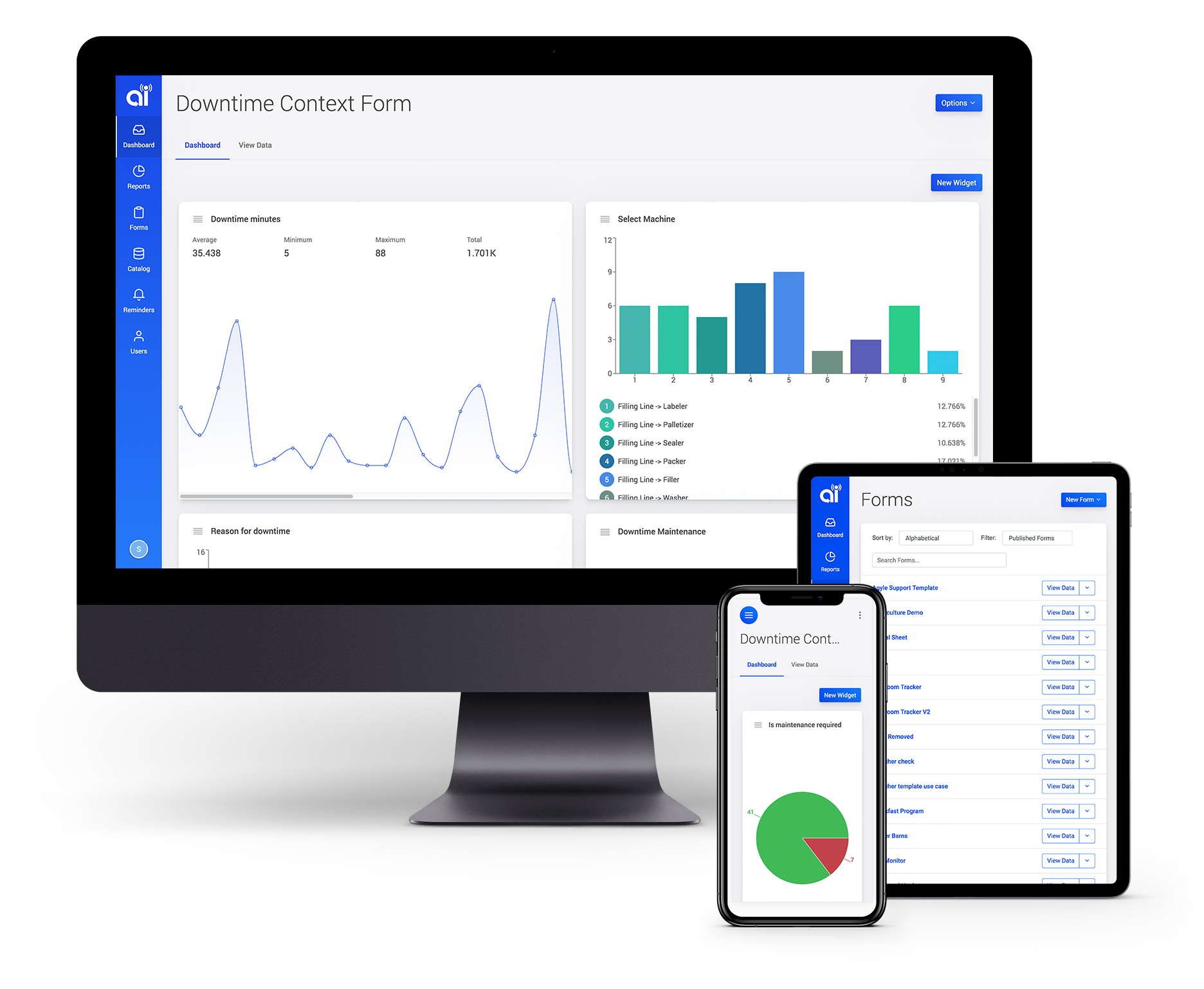 Context Matters
---
Faster context, faster decisions. Waiting for manually collected data is slow and often lacking the context required to make informed decisions.
Fast ROI
Simple to deploy and easy to use.
Fill Gaps
Connecting throughout your operation and supply chain.
Unlimited Access
Scale when you need to, with no user restrictions.
Complimentary
Automate manual processes as a stand-alone or added value IoT solution.
Becoming Agyle
---
Becoming Agyle provides instant access to reports, visualizations and trends from any manually collected data across your organization, delivered when you need it.
1
Publish & Launch
Sign into our management dashboard from any web-browser to create your first form and publish it to dedicated team members.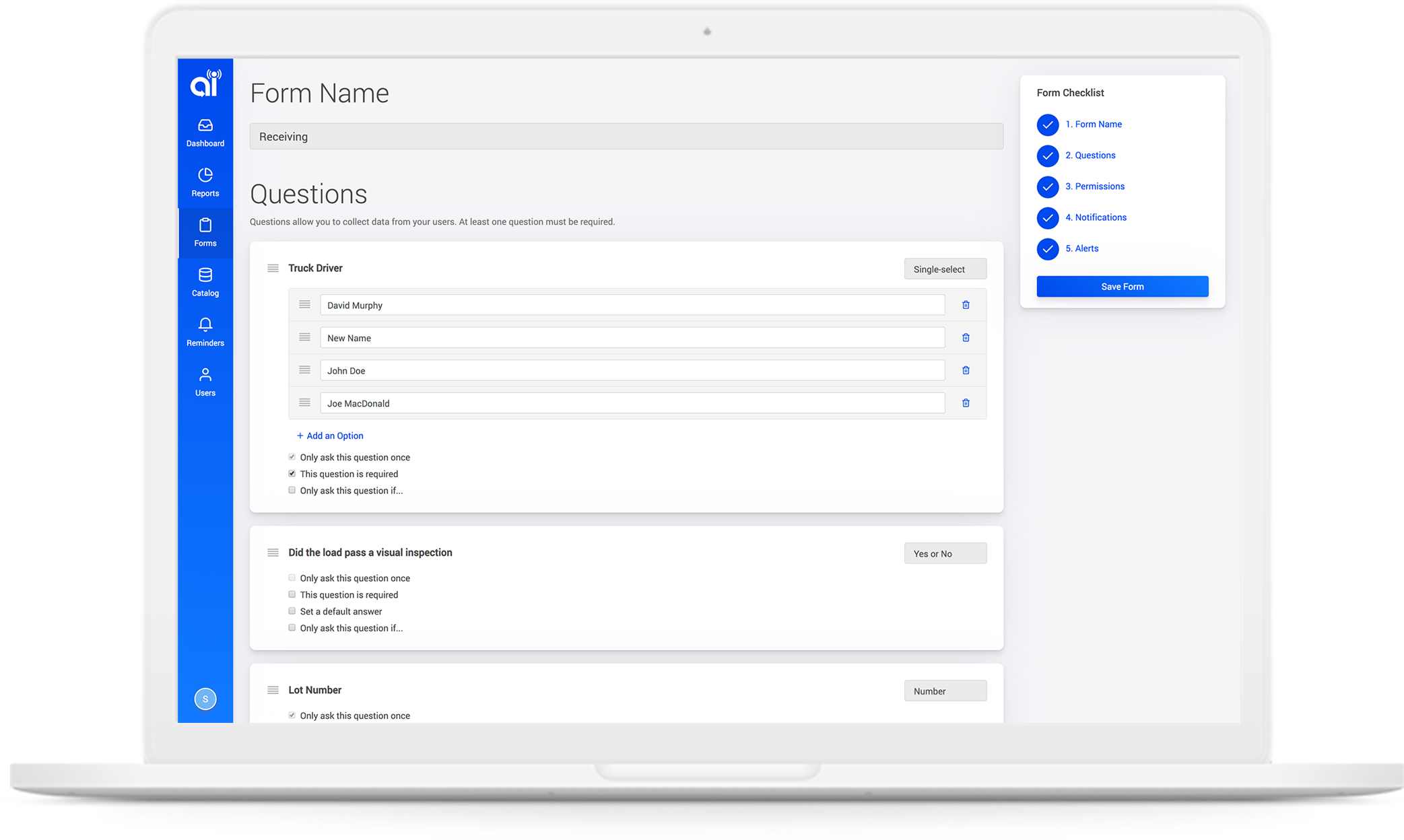 3
Instant Insights
As forms are submitted, instantly see trends, visuals and reports become live on your dashboard. These are automatically delivered to management at anytime and from anywhere, or anyone on your team!